Buy Vegetable Plants Online in Pakistan. Here you get varieties of vegetable plants to include Stevia Plant, Podina, Curry tree, Bell Pepper, Chilli Plant, Papaya, & Tomatoes Plant, etc. We'll deliver plants at your doorsteps Super Fast.
HOW TO CARE RED MUHLY PLANT: Radishes require 22 to 70 days to come to harvest. Complete the harvest before the weather grows warm. Warm weather can result in small roots. Long days may also cause radishes to flower; plant radishes during the shorter days of spring and autumn.
SUNLIGHT: Choose a full sun to partial shade location for best results. Once you plant your seeds, make sure you keep the soil moist, and they will germinate within a few days. Within a week of germination, thin seedlings to 4-6 inches apart. Plants will mature in 40-70 days, depending on the variety. WATERING: 1 inch of water per week is enough for ornamental grasses.Water frequently when growing muhly grass babies, but once the grass is mature, you only need to give supplemental water when periods of drought are severe. You can feed the plants in spring with a diluted by half balanced plant food and water when the soil is dry in the top couple of inches.
Common Problems With Red Mulhy Grass:

The only issue you may encounter with pink mulhy grass is its lack of pink froth in the fall. If this is the case, here are the fixable reasons why the plant is not blooming:
Dehydrated because of extreme drought conditions
Not enough sun—full sun is best for better blooms
Pruned in the spring/summer which thwarted seed head development
Planted too close together and packed clumps lack air circulation
Standard Plant Plant Size : 2.5 ft EXTRA GEL - BIG Plant Plant Size : 4.5 - 5 ft Aloe vera Aloe vera is a stemless or very short-stemmed plant growing to 60–100 centimetres (24–39 inches) tall, spreading by offsets. The leaves are thick and fleshy, green to grey-green, with some varieties showing white flecks on their upper and lower stem surfaces. About The aloe vera plant is an easy, attractive succulent that makes for a great indoor companion. Aloe vera plants are useful, too, as the juice from their leaves can be used to relieve pain from scrapes and burns when applied topically. Here's how to grow and care for aloe vera plants in your home!
How to Care Aloo Bukhara Plant : Do ploughing, cross ploughing of land and then levelled the land. Prepare land in such way that water stagnation should not occurred in field. Plum develops on an array of soils, deep fertile as well as properly drained, loamy land with a pH of 5.5-6.5. The land must be clear of hard pan, water logging as well as extreme salts.
HOW TO GROW APRICOT PLANT? Once you've selected your cultivar, you need to know how to grow apricots. Site selection and soil are the most important considerations. The trees need deep, well-drained soil with plenty of organic matter.Apricot trees bloom early. There are times in apricot tree care where a late frost is a problem, so be sure to plant your trees on higher ground. Do a percolation test prior to planting by digging a hole one foot deep and wide (30 cm.). Fill with water and wait until the next day. Fill the hole again and lay a stick or straight edge over the top. Measure the water drop every hour. Ideal readings will be around 2 inches (5 cm.) per hour. Once you have adjusted the soil to have adequate drainage, dig a hole twice as deep and around as the root ball and plant your tree. Water in well. HOW TO CARE APRICOT PLANT? Apricot tree growing is fairly simple, provided you have the soil, sun, and drainage necessary. Apricots are not tolerant of high levels of salt, boron, chloride and other elements. Feeding of apricot trees will be important in their overall care. They normally get what they need from the soil though, provided it was set up for apricot tree growing beforehand. The trees will need an inch (2.5 cm.) of water weekly, especially during bloom and fruiting. Use a drip irrigation system to avoid wet leaves, flowers and fruit. Be sure your apricot tree care includes thinning of the fruit once it comes in; thin the fruits to 1 ½ to 2 inches (3.8 to 5 cm.) apart. This ensures that the fruit will be larger. If you don't thin the fruits, they will be much smaller. Apricots need to be pruned and trained annually in early summer to late fall. There are several pests of apricots and numerous fungal diseases. Apply fungicide sprays in spring to avoid such disease issues.
HOW TO CARE AGLAONEMA PLANT? Aglaonema stalks retain water for the plant in periods of drought. If there is too much water
HOW TO CARE ALOCASIA PLANT:
Alocasia Care
.
Alocasia plants
make a statement with their bold, arrow-head shaped leaves and tall stems. Some
Alocasia plants.Keep Alocasia plants moist all year; they are water-loving plants. There is a fine line with these plants. As with all indoor plants, too much water, constantly wet leaves, and heavy, soggy soil.As it's a fast-growing plant, provide it with fertilizer once per month in the growing period (spring and summer) and slow down in the dormancy.
GROWING INDOOR: Fortunately for indoor gardeners, Alocasias can grow well in pots, provided they get enough humidity and light. These plants are well known for their beautiful foliage and can brighten up any indoor space. This makes them a real treat to have in your home if you can care for them properly.
SUNLIGHT: Bright Indirect light is when the sun's rays don't travel directly from the sun to your plant but, instead, bounce off something first. Plants in bright, indirect light will cast blurry, indistinct shadows. Bright indirect light is approximately 800-2000 foot candles.
WATERING: Back to top The Alocasia Zebrina is a tropical plant, which means it needs a humid environment. If it gets too dry, it'll become vulnerable to pests. Luckily, there is a very simple way to keep this plant humid enough: mist it occasionally.
It's best to do this at least once per week in the morning.
Standard Plant Plant Size : 2.5 ft EXTRA GEL - BIG Plant Plant Size : 4.5 - 5 ft Aloe vera Aloe vera is a stemless or very short-stemmed plant growing to 60–100 centimetres (24–39 inches) tall, spreading by offsets. The leaves are thick and fleshy, green to grey-green, with some varieties showing white flecks on their upper and lower stem surfaces. About The aloe vera plant is an easy, attractive succulent that makes for a great indoor companion. Aloe vera plants are useful, too, as the juice from their leaves can be used to relieve pain from scrapes and burns when applied topically. Here's how to grow and care for aloe vera plants in your home!
Plant Size : 2 ft The areca palm is a medium sized palm tree, which can grow up to 20m in height. The trunk is small varying from 10cm till 15 cm in diameter. Its leaves can grow till 1,5m till 2 m long and the branch with the leaves have a pinnate shape. The fruit is oval shaped, orange colored and bears a hard single seed.
Vegetable Plants Ultimate Guide
What are Vegetable Plants & Why Should You Plant them?
The plant that produces vegetables for the nutrition of humans or animals is known as a vegetable plant or tree. There are different varieties of veggie plants such as stevia, potatoes, tomatoes, pudina, curry, Peas, Onions, garlic, etc.
Besides, we are delighted to tell you that many scientifically-proven health benefits of plants may surprise you like gardening can reduce your stress and make you joyful.
In the next part, I have covered which plant you should buy as a beginner to get success in gardening. Let's get you to know:
Best Vegetable Plants to grow as a Beginners:
You might have ever heard that no one teaches you best except experience and that's a fact and applicable to Gardening professionals as well.
The bottom line is that you must have professional knowledge and experience to become successful in gardening.
That's why we are going to share with you the 5 best vegetables that you can grow easily and get some real-life experience from them.
Easiest Vegetable Plants to Grow:
Top 5 best easy to grow vegetables for beginners:
Cucumber is a South Asian originated vegetable and belongs to the family cucurbits. It is a plant that produces vines that run along the ground and climb on supporting frames or trellises.
It contains a high amount of water and is best for refreshing tastes. Cucumbers require a warm climate, well-drained fertile soil, and consistent water (at least one inch of water per week) to grow and they are easy to grow and maintain as compared to other bails.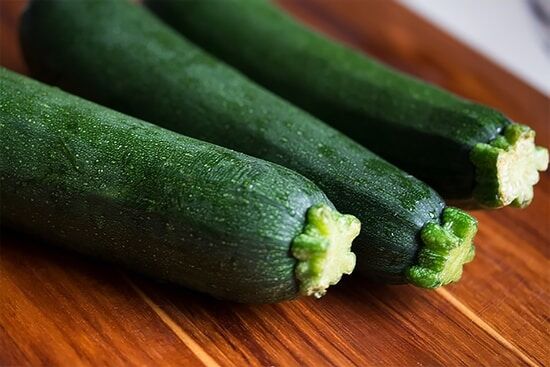 The ideal temperature to grow cucumber is between 75F to 85F degrees but make sure it should not be below 50F degrees, it cannot tolerate frost.
Benefits of Cucumber Planting:
The best remedy for

weight loss

May Lower body blood pressure level

Boost your Brainpower

Reduce the blood sugar level

Rich source of water i.e best for people who do not enjoy drinking water

Cucumber contains high levels of

cucurbitacin

may help

prevent cancer
2. Potatoes:
Potatoes is root vegetable that grows underground plant parts and native to America. It is the most consumed vegetable around the world because of its best fit of human diet and easily grows almost everywhere.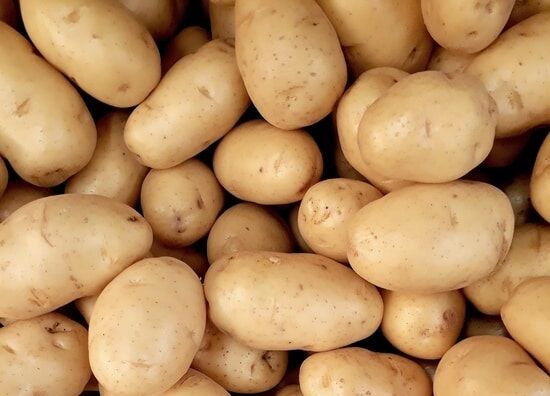 It belongs to the vegetable family Nightshade (Solanaceae) and many other well-known crops also belong to that family such as tomatoes, tobacco, aubergine, and peppers, etc.
Potatoes grow best in high organic, fertile, and well-drained soil. Besides that, it is a cooler climate crop and the ideal temperature to best result is 59 to 68 Fahrenheit degrees and it consumes watered 1 and 2 inches per week.
Benefits of Potatoes Planting:
Beneficial for your Digestive system

Rich source of many Vitamins and Minerals

May reduce Inflammation

Makes your mood happy

Beneficial for your heart health

Control your Blood Pressure level
3. Radishes:
Radishes are native to Asia and belong to the family Brassicaceae. These are medium-sized plants and contain more than 3700 species distributed throughout the world.
Radishes are fast-growing cool climate crops and crops become mature in 3 to 4 weeks in average conditions while they take almost 6 to 7 weeks to mature in colder conditions.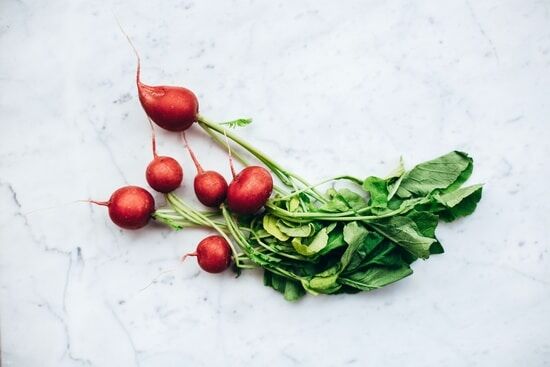 The crop requires well-drained soil and at least 6 hours of full sun per day to grow. The favorable temperature is 40 to 70°F between however temperature should not be more than 95F, from that growth would affect it.
Moreover, radish crops prefer deep watering so don't hesitate to water them if they do not receive enough rainfall. (Make sure to water them at least once a week)
Benefits of Radishes Planting:
Beneficial for our RBCs (Red Blood Cells)

Beneficial for our heart health and

Boost our immunity because it is a rich source of

Vitamin C

,

Rich in antioxidants and minerals like calcium and potassium

Beneficial for our skin

Helps in fixing acidity and gastric problems
4. Peas:
Peas are a cool-season crop and very easy to grow. Peas belong to the family Legumes and around 20000 species of Fabaceae exist all over the world.
Peas can grow in any type of soil conditions except heavy clay soil and it requires a cooler climate to thrive with an average temperature of 50 F to 64 F degrees.
Furthermore, peas need a minimum of six to eight hours of full sunlight a day and deep water at least 1 inch of water per week and ensure that soil should not be dried completely.
Benefits of Peas Planting:
Strengthen your Immune system

Beneficial for heart health

Control the blood sugar level

Reduce the risk of chronic conditions

Excellent Source of Protein

Beneficial for the human digestive system
5. Carrots:
The carrots originated in Persia and it is a biennial plant that belongs to the umbellifer or Apiaceae family, which has more than 3,700 species in the world.
There are different varieties in the colors of carrots such as orange (most common), white, purple, and more.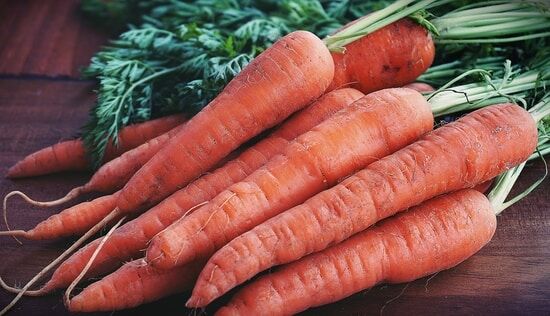 Carrots prefer loose and soft well-drained soil and make sure to avoid rocky soil. Besides that, a temperature between 55F to 75F is ideal for the growth of the carrots crop. (Make sure temperature should not be raised above 86F and below 50F degrees). Carrots also need at least 1 inch of water per week like most vegetables.
Benefits of Carrots Planting:
May strengthen your Bones

Beneficial for your Eyes

Reduce the risk of cancer

Improve digestive system

Boost Immune system

Beneficial for heart health

Keep Your Blood Sugar Levels in a normal range
Frequently Ask Questions About Vegetable Plants:
Q: What is the fastest-growing vegetable plant?
Radishes rank high in terms of fast-growing plant among vegetable plants along they are super easy to grow and cheaper to plant.
Q: What vegetables grow in 60 days?
Top 10 Best Vegetables that grow in 60 days or less:
Radishes

Spinach

Summer Squash

Cucumbers

Beets

Green Beans

Carrots

Peas

Swiss Chard

Potatoes
Q: Do tomatoes need full sun?
Tomatoes need full sunlight to thrive and it should be between 6 to 8 hours a day.
Q: Can you plant two tomato plants together?
Most Gardening Experts don't recommend you should grow two tomatoes together because tomato has flourished on moist leaves that are the main cause of plant diseases.
Q: How do you take care of a vegetable plant?
Most vegetables need watering 1 inch every week and they do best in well-drained soil.
Q: Where is the best place to plant radishes?
The best place to plant radishes is a Sunny Spot and the ideal temperature to thrive is 40 to 70°F.
References:
https://www.almanac.com/vegetable-growing-guide